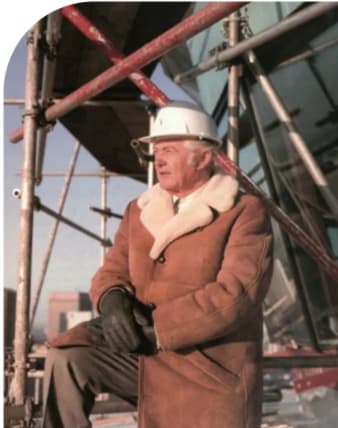 Bergen Gardens, an initiative by Edison Properties, has been designed by experts to mark a new level of quality in Manitoba's elder-care. The design and features of Bergen Gardens represent eight years of research involving over 178 researchers and many design partners. Every element has been thoughtfully considered and integrated with specific reasoning and rationale.
Edison Properties was founded by Martin Bergen in 1962 (first known as Marlborough Development Corp. Ltd.) and achieved several firsts in construction: first in Winnipeg to construct an all-electric building, first in Canada to utilize precast/hollow-core floor construction, and first to construct a building entirely of pre-cast units which were craned into position.
Bergen Gardens represents another leap forward as the first modern multi-storey mass timber building in Manitoba. Not only is mass timber a sustainable material, exposed wood grain evokes a biophilic response including lowered heart rate, stress reduction, enhanced mood, and increased sense of peace and wellbeing. Acoustically, wood construction makes it easier to maintain sound environments below 50db in order to allow for easy conversation without strain.