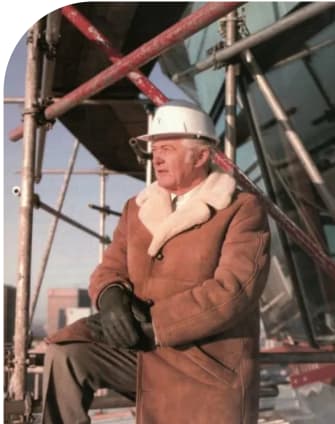 The project name, Bergen Gardens, honors the company's late founder Martin Bergen who's vision to provide reliable and affordable housing for Winnipeg's senior community laid the foundation for Edison Properties' current portfolio, which today includes properties throughout Winnipeg offering residential rental suites.
Careful consideration and planning went into naming the project. Our organizations history, mission and corporate values are always top of mind when considering new developments, but this project has a special meaning to us.
In 2017, after a lengthy battle with dementia, the company's founder Martin Bergen passed away. Having experienced the effects that dementia has on a loved one and their family members, Edison Properties understands first-hand the need for more specialized care.
Bergen Gardens, an initiative by Edison Properties led by President Frank Koch-Schulte; has been designed by experts to mark a new level of quality in Manitoba's elder-care. The design and features of Bergen Gardens represent eight years of research involving over 178 researchers and many design partners. Every element has been thoughtfully considered and integrated with specific reasoning and rational.
Bergen Gardens represents another leap forward as the first modern multi-storey mass timber building in Manitoba. Not only is mass timber a sustainable material, exposed wood grain evokes a biophilic response including lowered heart rate, stress reduction, enhanced mood, and increased sense of peace and wellbeing. Acoustically, wood construction makes it easier to maintain sound environments below 50db in order to allow for easy conversation without strain.