Commitment to the Environment
As a leading innovator Edison Properties built Bergen Gardens with a commitment to sustainable building practices and operational principles.
Design & Construction
Carbon Sink: Bergen Gardens represents a leap forward as the first modern multi-storey mass timber building in Manitoba. Mass timber is a sustainable product that stores carbon. When you use timber for construction, you're essentially storing carbon in the walls of your building where it is held for the lifespan of the building.
Certified Forests: The trees used in Bergen Garden were sustainably farmed in Canada. With over 350 million hectares of third-party certified forests, Canada leads the world in forest certification. Forests are managed with aim to retain trees used by wildlife during harvesting while also creating a mix of tree species types and age, ensuring that sections of forest remain connected to meet wildlife habitat needs.
Smart Lights: Self-adjusting lights save energy.
Heat Recovery Ventilators: These air exchangers save on energy and reduce emissions when re-heating the cold fresh air. Stale indoor air is constantly refreshed with outdoor air, passing through special corrugated plates. The process allows the incoming air to warm up in winter, and cool down in summer, and leaves everyone in the building with fresh air all year long.
Bottle Fillers: Located throughout the building, seniors and staff are encouraged to refill bottles, reducing the use of single-use plastic bottles.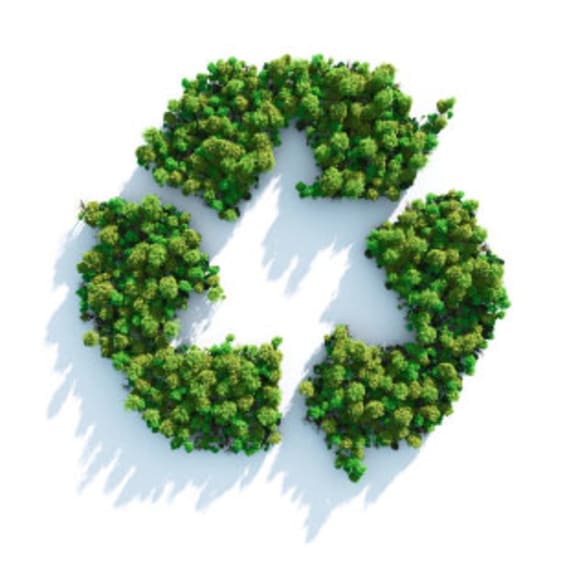 REDUCE
We operate on a largely paperless model, reducing the use of paper products which produce greenhouse gases.
Reduce paper printing further reduces use of ink and toners which contain volatile compounds and non-renewable substances which are damaging to the environment.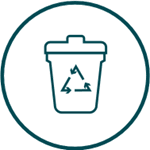 REUSE
Kitchen waste will be composted and reused in our onsite gardens.
Staff and tenants are gifted with a reusable water bottle when joining the family, potentially saving 1,460 single–use plastic bottles per person per year, which translates to roughly 500,000 bottles per year saved at Bergen Gardens with this simple action!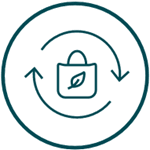 RECYCLE
We are participating in the Recycle Everywhere program, reducing materials that would otherwise end up in a landfill.
We collect electronic waste and dispose of it at approved drop-off locations.
Whenever possible we purchase products that can be recycled.