Change Also Means Opportunity
Change can be challenging, and these four tips can help you respond proactively by changing your own language and thoughts about it:
1. Move From "Something Different" to the "New Normal"
This includes giving yourself enough time to get comfortable with what is up ahead and if it is sudden, accept the change as quickly as you can and start thinking about the good things that this will bring to your life. Thinking about it and experiencing the emotions that go with it is healthy.
2. Move from "Threat" to "Challenge"
If you see change as a threat, you will likely go into protection mode, and it can negatively impact your body and mind. If you consider this a challenge figure out how to train your body and mind to meet the challenge as much as you would if you were running a marathon or going to the Olympics.
3. Move From Being "Unknown" to "Known"
The more you can learn about what is happening and guide the path yourself the more confident and calm you will feel when change is coming. Try asking someone who has experienced this type of change before, and they can give you great insight into what to expect and things to include in your own plan that you might not have considered before.
4. Move From "Uncontrollable" to "Ownership"
When you actively engage in the process you instill in yourself that you have the power to shape it and take control of it as it unfolds. You are the captain of your life and can get yourself safely to shore with your plan.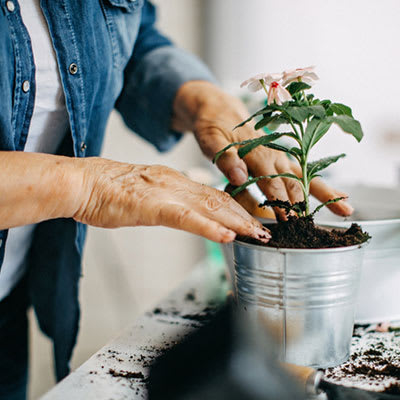 Can we help you find your way to your "new normal"?
We are happy to help.